Charter yacht in Ajaccio
55

yachts for rent in Ajaccio
Popular destinations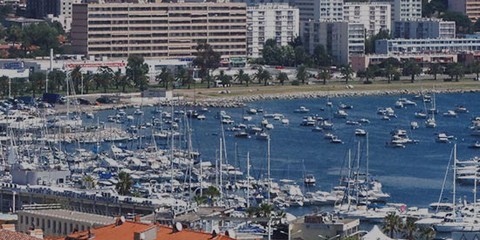 More offers on
Ajaccio is the largest city and port of Corsica, one of the largest islands in the Mediterranean. The city received its name from the ancient Greek settlement of Ajax, named after the hero of the Trojan War, Ajax Telamonides. Many places in Ajaccio and in Corsica in general are associated with the name of Napoleon Bonaparte - the most famous Corsican in the world. The insular position of one of the world famous resorts in the Mediterranean encourages tourists to make a natural choice - to rent a yacht to explore the picturesque coastline of the island, its underwater world and enjoyable rest on the water.
Read more
You can rent a yacht in Ajaccio in one of two marinas - Port Charles Ornano is located just north of the seaport and is designed for 830 berths, including 160 guests, for yachts up to 35 m in length and up to 3 m. In the port itself there is another smaller marina - for 300 yachts up to 100 m in length, 150 places are reserved for guests. You can get to the marinas from Napoleon Bonaparte International Airport - it is just 5 km away.
Corsica is a great place for a beach holiday and especially diving, freediving, snorkeling, underwater photography and spearfishing. A large difference in depths on the border of the continental shelf, remoteness from the continent, make the water clear and clean, and the underwater world is no less interesting than landmarks. With a yacht charter in Ajaccio, you can anchor at any of the island's many beaches. Next to the marina to the south is the Saint-François beach, the fortifications of the old city rise above it, next to the Napoleon Museum, to the south is the Barbicaja beach, it is also located close to the city center - all the beaches have excellent infrastructure and are suitable for families with children. Exploring the beaches of Corsica will require a lot of time and good mobility from tourists and yacht charter in Ajaccio will help make the beach holiday program varied and exciting.
Corsica's cuisine has been influenced by French and Italian gastronomic cultures, but has remained distinctive with a vibrant local flavor. Although Corsica is an island, in the preparation of traditional dishes more often than not seafood is used, but different types of meat, chestnuts, cheeses from goat and sheep milk. Corsican's signature cuisine is the civet de sanglier of wild boar with chestnuts and fennel, as well as various jerky meats and sausages, all served with local wine. Ajaccio yacht charter will take you on a gastronomic tour of the coastal villages, each boasting its own recipe for famous dishes. And after dinner, you can plunge into the original culture of Corsica - life here is in full swing day and night.